International Women's Golf Day
Ladies, come and celebrate Women's Golf Day at Owl's Head on June 6. Women's Golf Day is an international event designed to promote the sport, highlight the women who make golf shine around the world, and offer women of all ages the opportunity to take to the course for the first time! In all, more than 1,200 courses, stores, mini-golf courses, and practice areas around the world are taking part in the event.
At Owl's Head Golf Club, it's a day of sun, golf, and good food. Whether you're a member or not, reserve your place now and read on for all the details!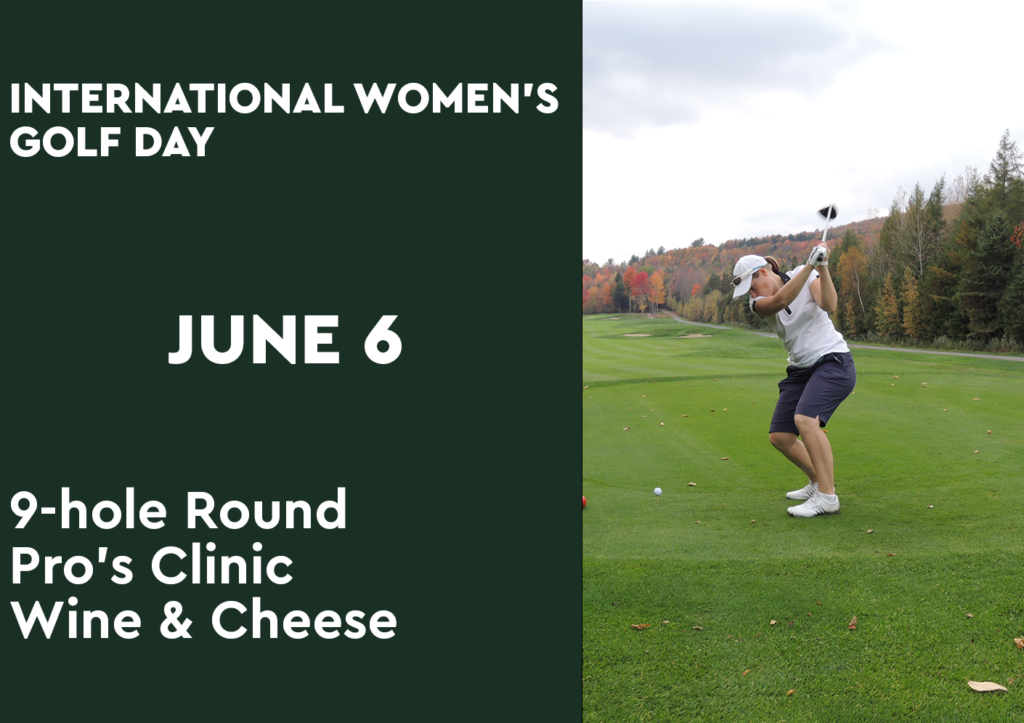 Plan your day
We look forward to seeing you starting at 1:30 p.m. for the Pro Clinic with Stéphane Cartier. During this clinic, you can benefit from our golf pro's expertise to perfect your technique according to your needs.
Continue your day with a 9-hole round and benefit from the expertise of our resource people on the course to put into practice the techniques learned during the clinic.
End the day on the magnificent Club Haus terrace for a wine and cheese evening and relax under the most beautiful views of the Green Mountains.
You prefer taking part in the Wine & Cheese evening only? No problem! Evening-only tickets are also available.
Book your place now!