Thank you for this exceptional season!
Dear golfers, the golf season is now behind us! We'd like to thank each and every one of you for making this season such a success. Despite the vagaries of Mother Nature, we've had many unforgettable moments thanks to you.
To bring the season to a close, we invite you to complete this satisfaction survey. Your answers will help us provide you with an even better experience next year.
Once again, thank you for a great season. We look forward to seeing you on the course next year!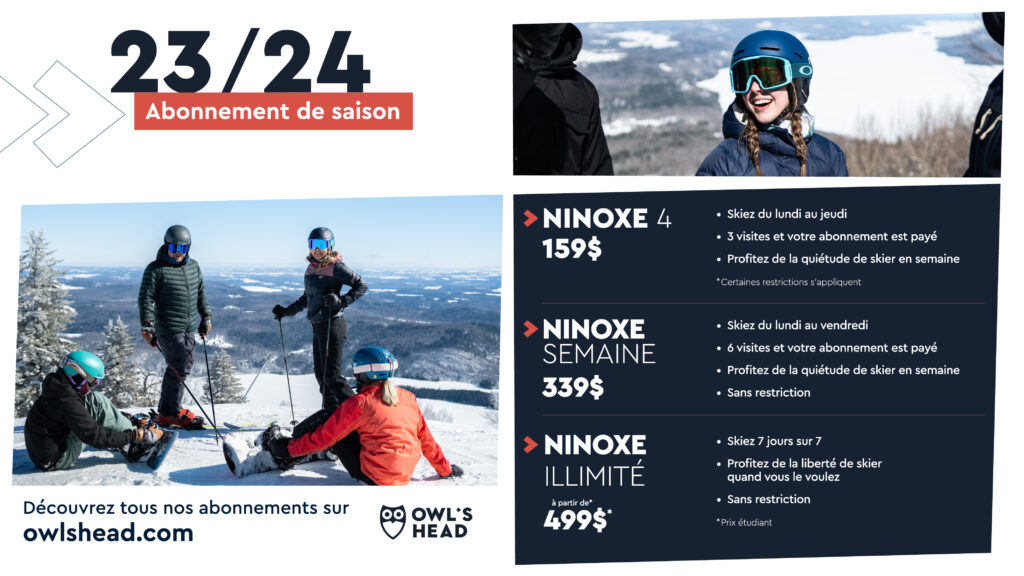 Ski season pass presale
Every year, the end of the golf season heralds the start of the ski season. And with the start of the ski season comes the presale of ski passes!
From $159, get your 2023-24 ski pass before October 31.
Discover our ski passes and buy yours today!