Weather is still nice, the course is in prime condition!
Summer vacations are over for most of us, but the same can't be said for the golf season. With fall just around the corner, some may think that the course will slowly begin to deteriorate, but the opposite is true. Summer did its job and the course absorbed everything it needed to be in prime shape. What's more, the maintenance team has been working all summer to provide you with the best possible playing conditions. So it's not yet time to put away your clubs! The sand traps offer equal conditions all over the course, even on the practice field. No excuses, let's practice. Here are three technical points to work on at this time of year.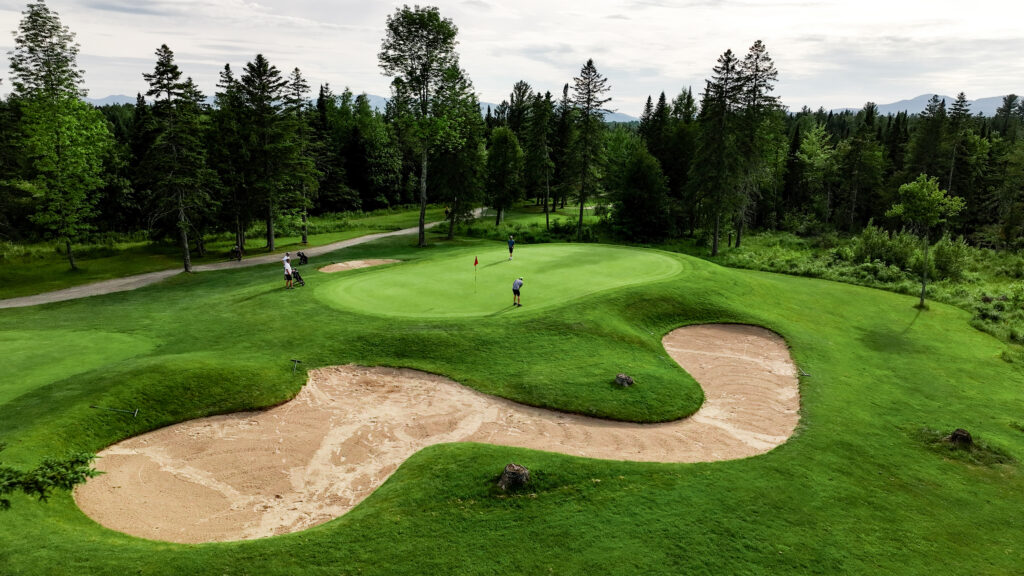 The first is to anchor your feet firmly in the sand. Since conditions are the same everywhere, you'll have the same anchoring point on the ground as on the practice field. Make sure you remain stable during your swing, as an unstable position will result in a loss of power and cause your club head to bounce sooner than expected. Swing back and forth two or three times. If your stance is stable, your stroke will be accurate.
The second is to check the exact position of the ball in relation to your feet versus where your iron hits the sand in the right place most of the time. Let me explain. When hitting the sand, you want to create a bounce with the face of your club so that the ball is not in direct contact with the club. This absorbs the impact of the club, creating a high but short lob shot. With the ball centered between your feet and your weight on your front leg, the sole of the club will be in the best position to insert itself just between the ball and the sand, giving it the desired lobed effect.
The last point is to open the face of the iron to help the soleplate slide through the sand and cause an explosion of height and force. Continuing the effort of the previous point, opening the face of your iron will allow it to slide under the ball, following a trajectory parallel to your ball. Conversely, if the face of your iron is too closed, your club will sink into the sand in a trajectory perpendicular to the ball. The result is a nice hole and a ball only slightly further forward than before impact.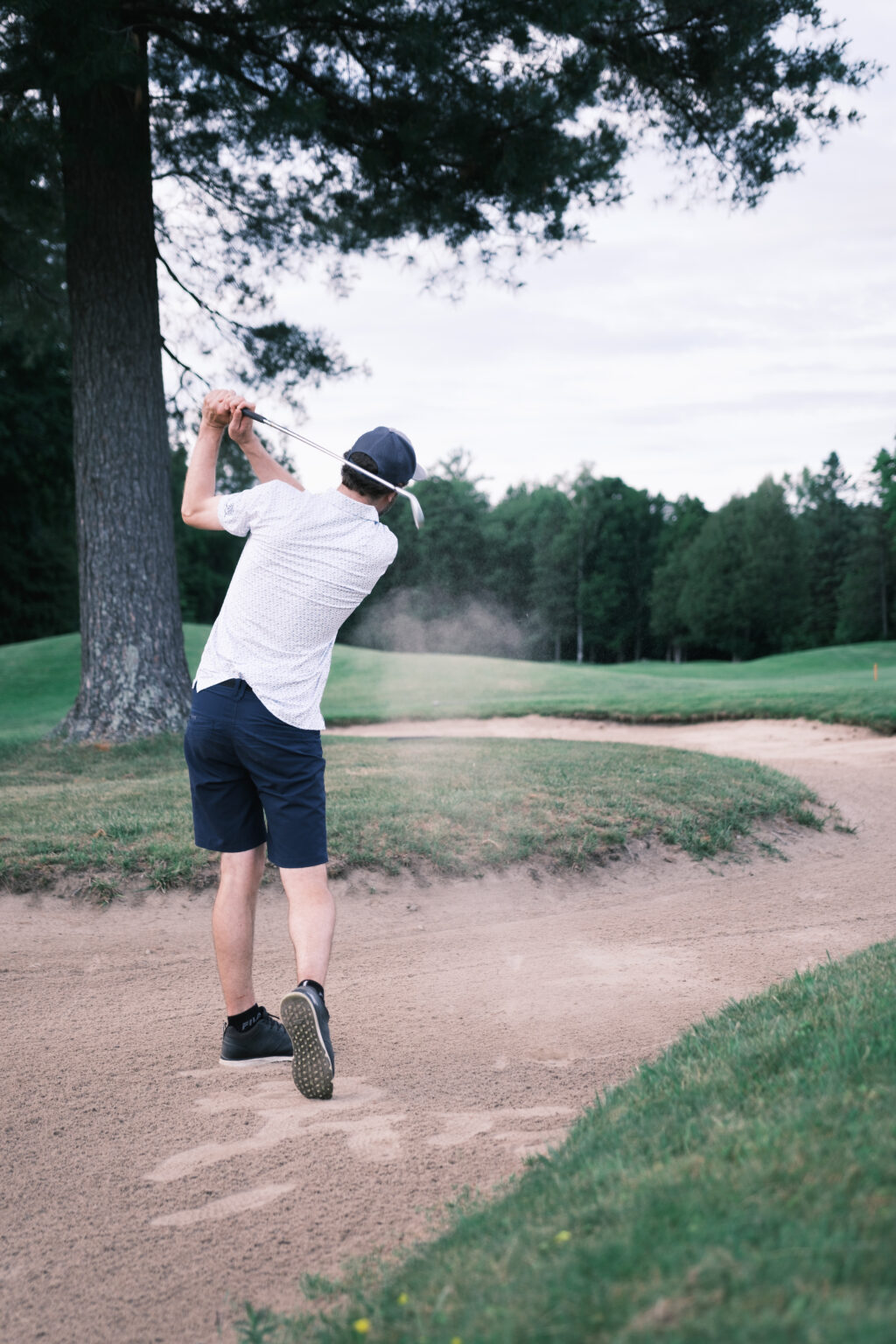 Sand traps represent one of the greatest challenges for any golfer, but they're also the least worked-on aspect of the driving range. Yes, they can be frustrating to practice, but once you've mastered them, you'll have much less trouble on your next round of golf.