Thank you for choosing Owl's Head this season!
The ski season is officially over and we want to thank you for choosing Owl's Head as your ski destination this winter. You rocked the mountain and the atmosphere will only get more electrifying next season!
Your opinion is important to us. We invite you to complete a satisfaction survey following your ski season.
To thank you for sharing your comments, a family season pass will be drawn among the respondents to the survey. Hurry up, the draw will take place on April 24!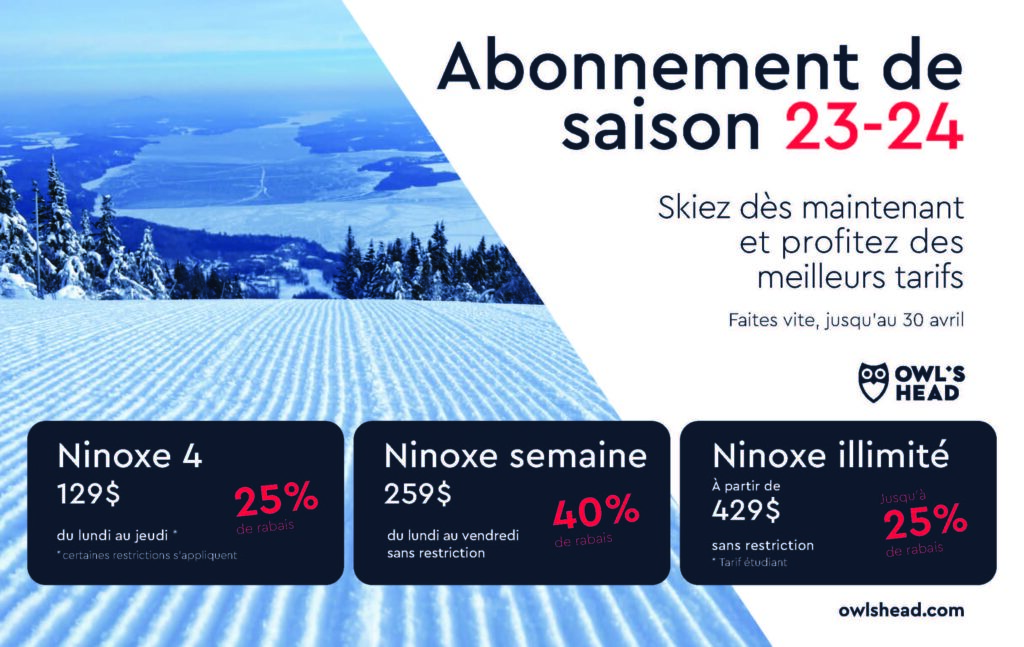 Last chance to enjoy the best prices
The season ticket presale ends on April 30. There are only a few days left to take advantage of the best prices on 2023-24 season passes.
Be sure to ski the best conditions in the Eastern Townships and make Owl's Head your ski destination next winter.