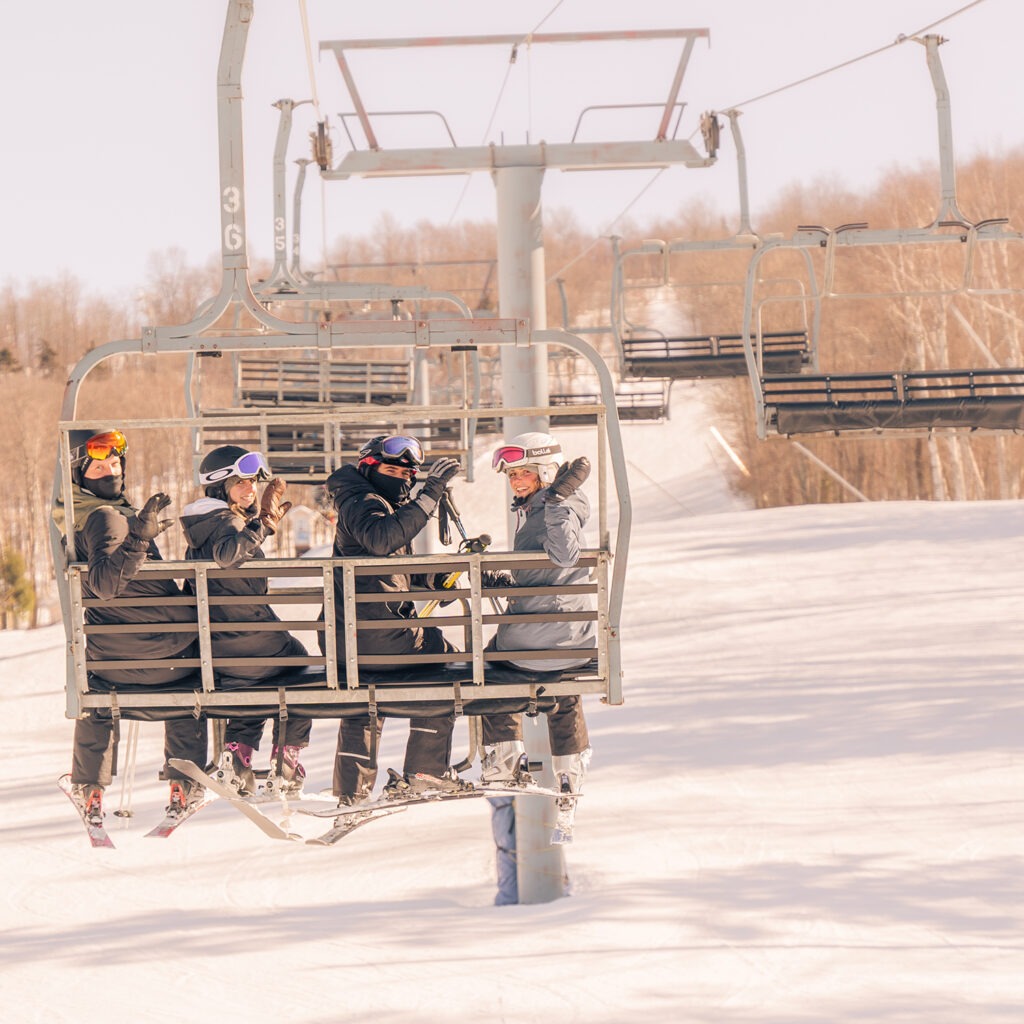 Spring has officially arrived
Spring is here and the most festive ski season is in full swing at the mountain. The days are getting longer, displaying spectacular sunsets and longer après-ski!
The famous HOOT will be back this Saturday to kick the spring skiing off to a good start, not to mention the Slush Cup which will be held Saturday afternoon. The snow conditions are also looking to be spring-like, which means that it's time to wax your skis and come get a tan with us!
Whether you're skiing on the slopes or touring on our hiking trails, we're ready to welcome you with pristine conditions, as usual!
We invite you to check out the Ski Conditions page before your visit to the mountain.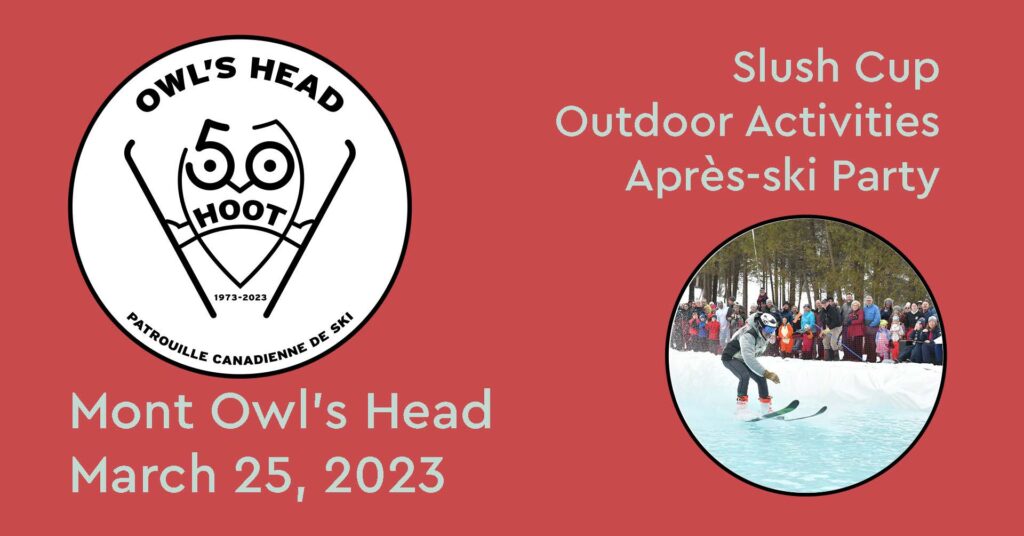 HOOT 2023
Back for its 50th edition. The HOOT is coming to the mountain this Saturday for a day filled with contests, music, food, and surprises!
Come ski down the slopes to the sound of DJ Black Ice during the day, participate in the Slush Cup at 2 pm, and finish with a party at 3 pm at the MTN Haus for the après-ski.
Consult the complete schedule of activities here.
Discover our touring trails
The popularity of alpine touring has grown significantly in recent years. At Owl's Head, the touring trails stretch over 3 km along Lake Memphremagog from start to finish, so the views are magnificent! Not to mention the many different routes that vary in intensity. There really is something for everyone!
Get your day touring ticket here.
Come to the mountain for a change of air
Spring weather is more makes playing outside more enticing,  and there's no better way to take advantage of that than to spend the day at the mountain!
The last sprint of the ski season has started and, like us, you may miss the snow faster than you think during the off-season. The mountain is ready to welcome you, all that's missing is your positive vibes. Buy your daily tickets online here.