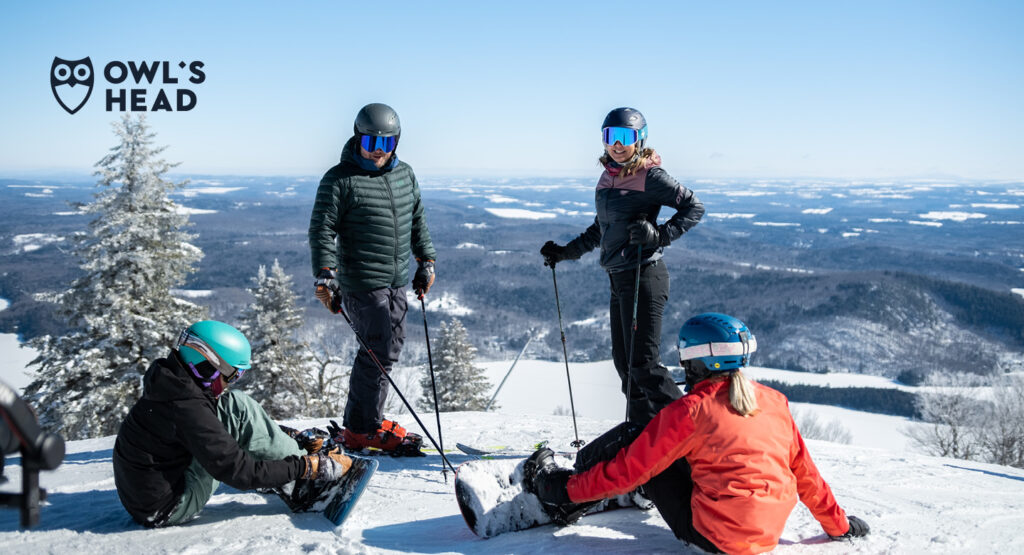 Get your multi-visit ECHO card today!
If you want to enjoy the best days of winter without having to organize your outings in advance, our Echo Multi-visit cards are for you! Simply choose the number of visits you'd like to make to Owl's Head this winter and show up at the lifts whenever you like.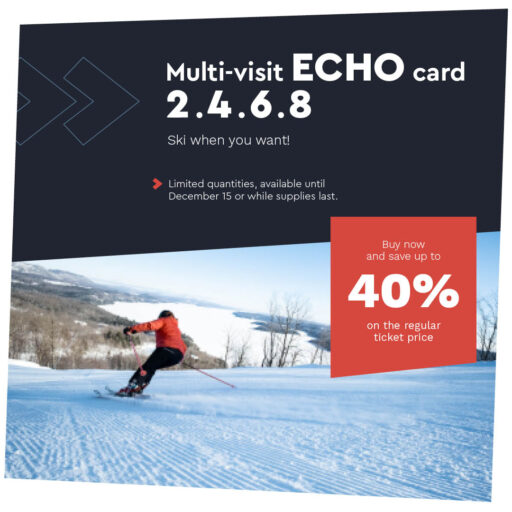 Flexible, advantageous, and easy to use
The Multi-visit card allows you to save up to 40% on the price of a daily ticket. Not only will you benefit from a special rate, but you'll also be able to ski whenever you like, with no restrictions. Just turn up at the lift and hit the slopes!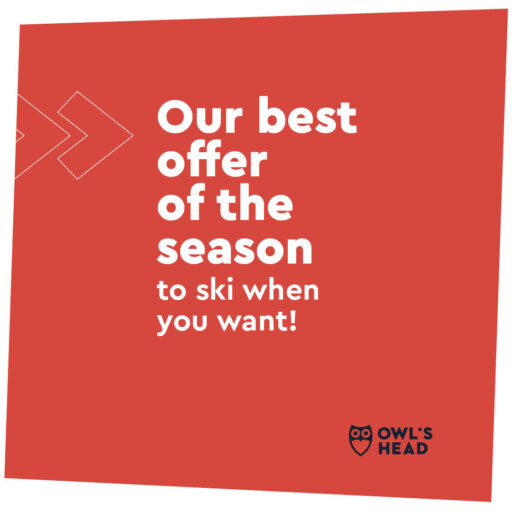 New – Ambassadors program
Owl's Head is a big family and we want you to be part of it! If your passion for your sport is as great as it is inspiring, we want to meet you.
As an Owl's Head ambassador, you'll be entitled to :
Unlimited access to the mountain, where you can let your creativity run wild.
The chance to take part in our photo and video shoots
Privileged access to our events
Your place on our ambassador page
Other privileges based on your involvement.
Find out all the details and sign up for the program today.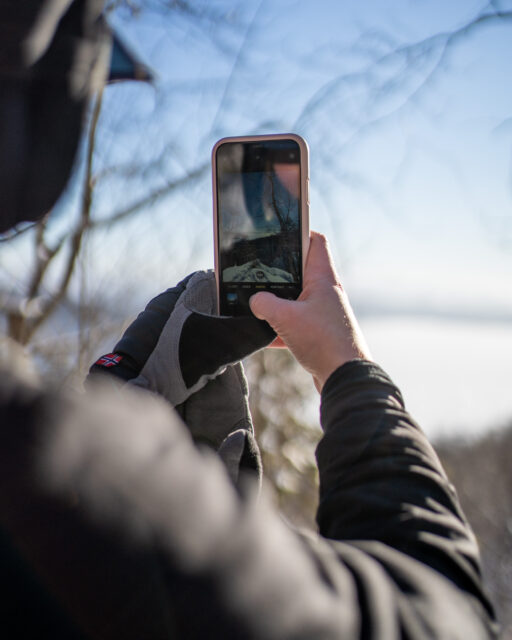 NEW – Corporate season pass
Treat your team and business partners to the mountain this winter!
Get your unlimited corporate ski pass now for only $1,899. With this pass, your employees and partners will have access to the mountain at all times to fully enjoy the benefits of winter and, above all, our incomparable ski area.