Newsletter of November 10
Enjoy your member benefits before the season starts!
Dear unlimited members,
Winter is just around the corner, and so that you can plan your ski season with your guests or give the gift of a day's skiing, we're offering you the opportunity to buy your MEMBER ADVANTAGES tickets online right now.
Find out how to purchase your tickets in detail.
Advantage ticket purchase procedure
Here's how to complete your purchase:
Go to the online store: https://boutique.owlshead.com/en/catalogue/categories/
Log in to your profile in the top right-hand corner;
Select the Season Pass category
Select the sub-category Unlimited Member Advantage

Select the product Advantage Ticket – Guest Adult

Assign the product to a profile
Accept the terms and conditions
Add product to cart 1 ticket at a time, repeat steps for 2nd ticket
Follow these steps for each profile holding a Ninoxe unlimited subscription
Please note that each Ninoxe Unlimited cardholder is entitled to a maximum of 2 tickets at 50% off for adults.
To pick up your tickets, visit the Customer Experience, ideally before December 15.

Please do not hesitate to contact us if you have any questions about this procedure. It will be our pleasure to assist you.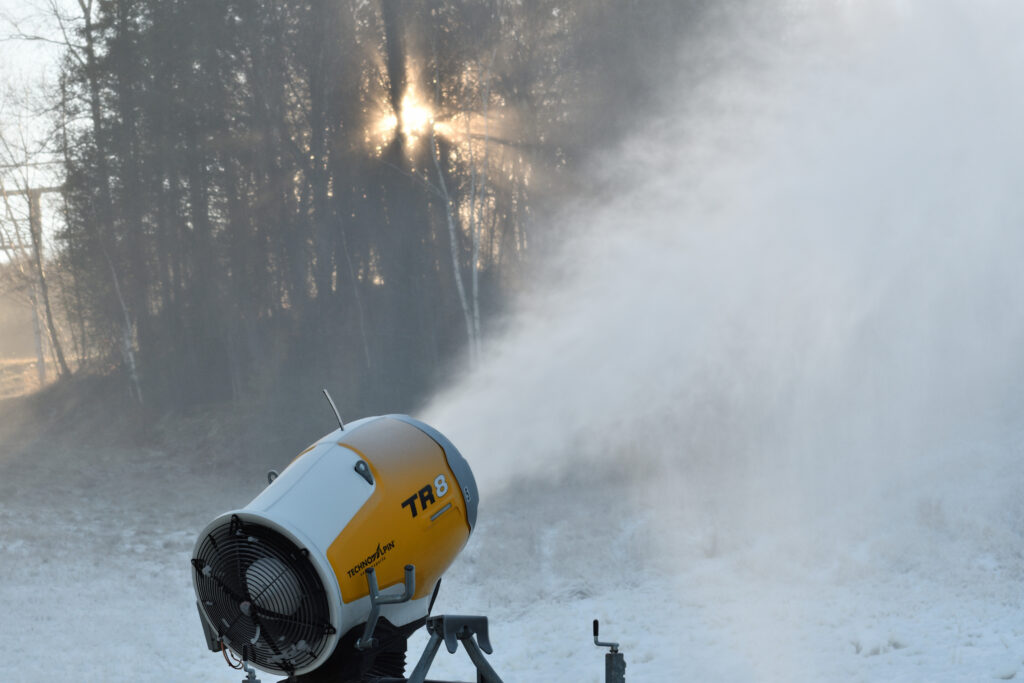 – Exclusive to members – WAX ski shop sale
As a member, you'll enjoy discounts at the WAX ski shop all winter long.
On November 11 and 12, upon presentation of your membership for the 2023-24 season, season pass holders can take advantage of 20% to 50% in-store discounts (certain conditions apply).
From November 24 to 26, the Black Friday sales will take the store by storm, with promotions of up to 50% off (certain conditions apply)!
Plus, a ski waxing clinic (hand sharpening and waxing) will be offered on December 2 to season subscribers. More details will be announced in the coming weeks.
– NEW – Corporate ski tickets and season passes
Corporate managers, treat your team and business partners this winter!
Discover our new unlimited corporate season pass. For just $1,899, your employees and/or business partners will have access to the mountain at all times.
Plan a group outing or offer day tickets as a gift, and get our discounted day tickets sold in bundles of 20 or more.
Small groups? All the more reason to take advantage of our daily ticket flash sale!
Contact us to find out more.

Events
Live music, fireplace, themed evenings, a ski-touring festival, and much more will make for an eclectic atmosphere at Owl's Head this winter.
Without giving away too many punches, we can safely say that the ski season will be launched with a bang, the MTN Haus will be ablaze all winter long, our snow parks will be more than animated, and our partners are excited to join us for a season out of the ordinary.
Our events calendar is full of surprises. Make sure you don't miss any of the action and check our events page regularly.
New – Ambassadors program
Owl's Head is a big family and we want you to be part of it! If your passion for your sport is as great as it is inspiring, we want to meet you.
As an Owl's Head ambassador, you'll be entitled to :
Unlimited access to the mountain, where you can let your creativity run wild.
The chance to take part in our photo and video shoots
Privileged access to our events
Your place on our ambassador page
Other privileges based on your involvement.
Find out all the details and sign up for the program today.