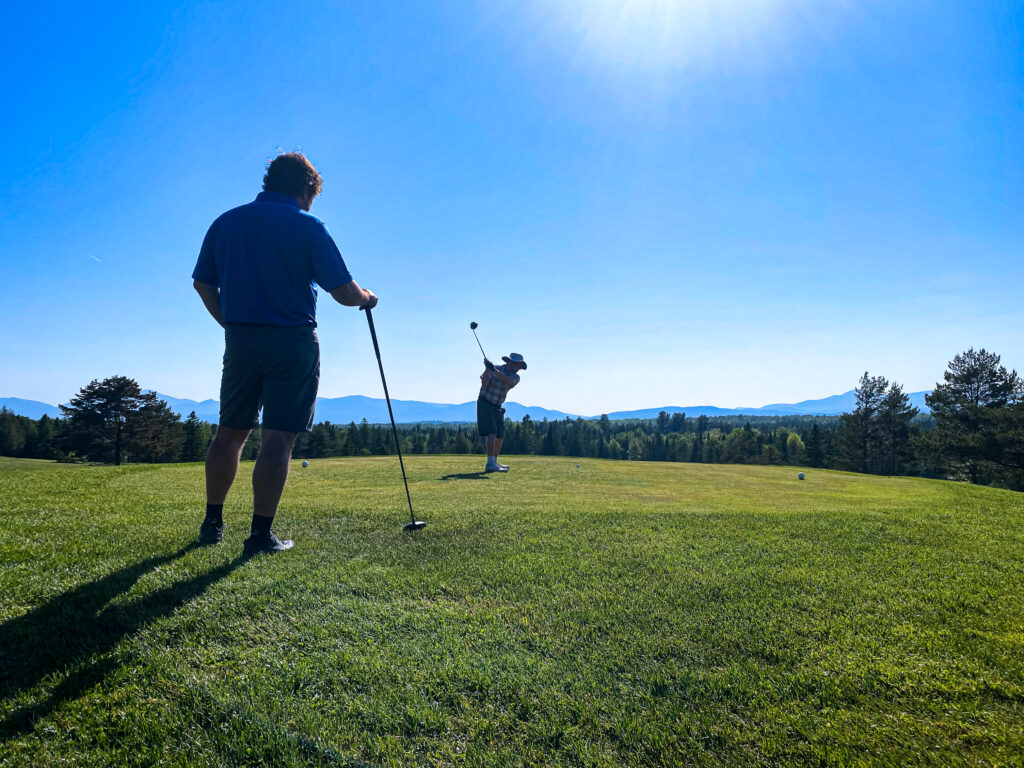 The starting drive is one of the most frequently recurring shots during a round of golf, but it's also one of the most complex to master. Many factors affect the performance of your tee shot, such as your positioning in front of the ball, the level of technique of your swing, the length of your shaft on the ground and the equipment you're using. Today, I'd like to offer you three of my personal tips to improve your tee shot and improving your ball trajectory.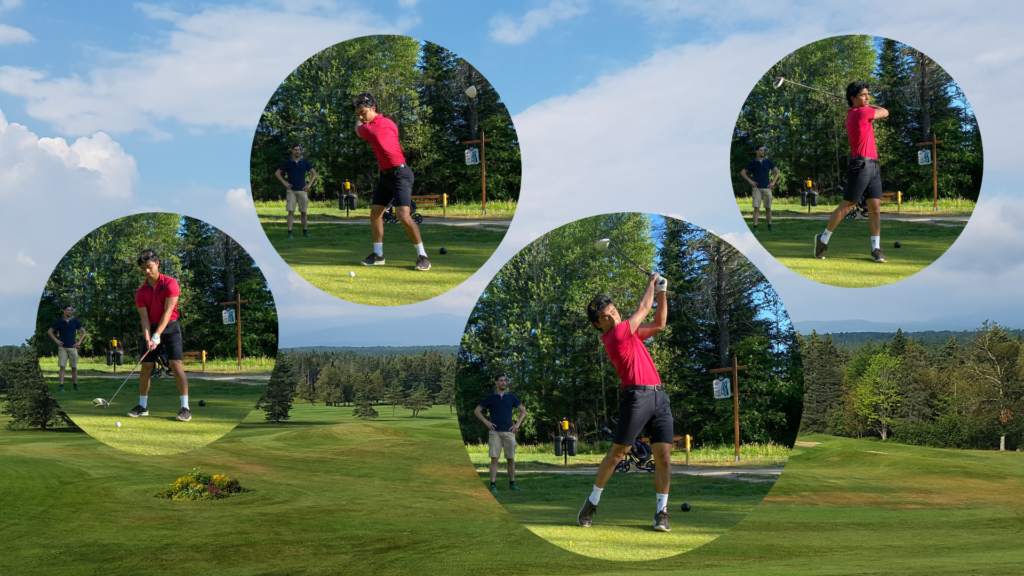 First of all, using a tee will have a big impact on your first shot. The tee not only raises the ball off the ground, it also gives you better alignment with the ball when you hit it. The ball should protrude beyond the head of your driver once on the tee, allowing you to hit it with optimal centering (see this article for more information on centering). Also, using a tee will greatly help you eliminate THE most important fault of all, alignment, resulting in a more aligned ball trajectory on your target.
Next, the right grip will help improve your movement and ball trajectory. The optimal grip on the shaft of the club is relatively light, without applying too much pressure. Reducing hand pressure on the shaft greatly helps the force to return more easily to 90° on the ball. Again, such a precise grip will enable your ball to travel a greater distance with less physical force. So, having a good grip will improve the quality of contact on the ball, resulting in a more direct and less curved trajectory.
Finally, one of the most useful resources you can turn to is your golf professional. Available for you, the golf professional's list of tasks includes observing and helping golfers improve their technique. He or she is always available to answer your questions, but you can also schedule a private or semi-private lesson with him or her to go into more detail about your strengths and weaknesses. Whether you need to correct a movement or learn new attacking strategies, your professional will be able to answer your most specific questions.
Now that you've mastered the starting drive, all you have to do is apply these tips on the course. It's always a good idea to practice your swing without even having a ball in front of you, so you can concentrate on your movement and position. Otherwise, the driving range is always available for this purpose. If you make good use of the tee, have a relaxed grip on the shaft, and a few tips from the pro in mind, your tee shot will be PGA-worthy!