The effect of the weather on your game
Fall is here, but the golf season isn't over yet! Although the temperature is dropping, many great rounds of golf are still on the horizon. One thing's for sure: the changing weather is having an effect on our game. Whether it's our movements becoming more jerky on colder days, or the trajectory of our ball varying with the wind, we need to start anticipating the weather and making a few adjustments to our game. Today, let's talk ball, sticks, and tips for maintaining your performance level despite the weather!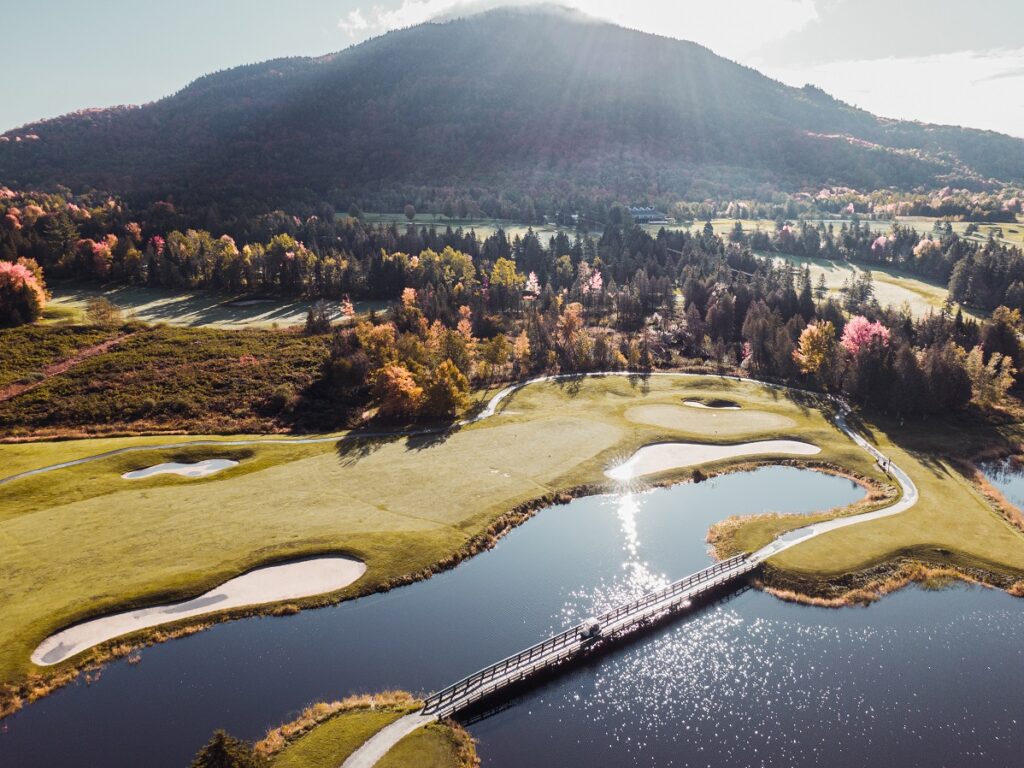 When playing at the end of the season, as in the last few days, the ball doesn't react as usual. The reason is quite simple. The colder it gets, the harder the ball becomes, and the more compression it loses (for more details on compression, you can revisit this article). By losing this famous compression, the explosion on contact will be smaller, resulting in a loss of distance. Taking this factor into account, your choice of club will be made accordingly. To help you interpret your distances, here's an approximate measurement chart for a #7 iron:
22 Celsius and more = full distance
14 to 21 Celsius = 3 to 5 yards less
7 to 13 Celsius = 6 to 8 yards less
0 to 6 Celsius = 8 to 12 yards less
For context, let's take the example of hole #16. Designed in the shape of a peninsula, the tee and green are separated by a large pond that requires a direct approach to the green. Typically, an 8-iron would be the club of choice to achieve this approach without blowing it up. On a 5-degree day in October, a 7-iron would be a better option, considering the previous table. In such conditions, a golfer teeing off on hole 13 will have to completely rethink his strategy. Normally, the predominant strategy is to hit beyond the sand trap before the elbow. A more conservative tee shot is likely to pay off at this point in your round.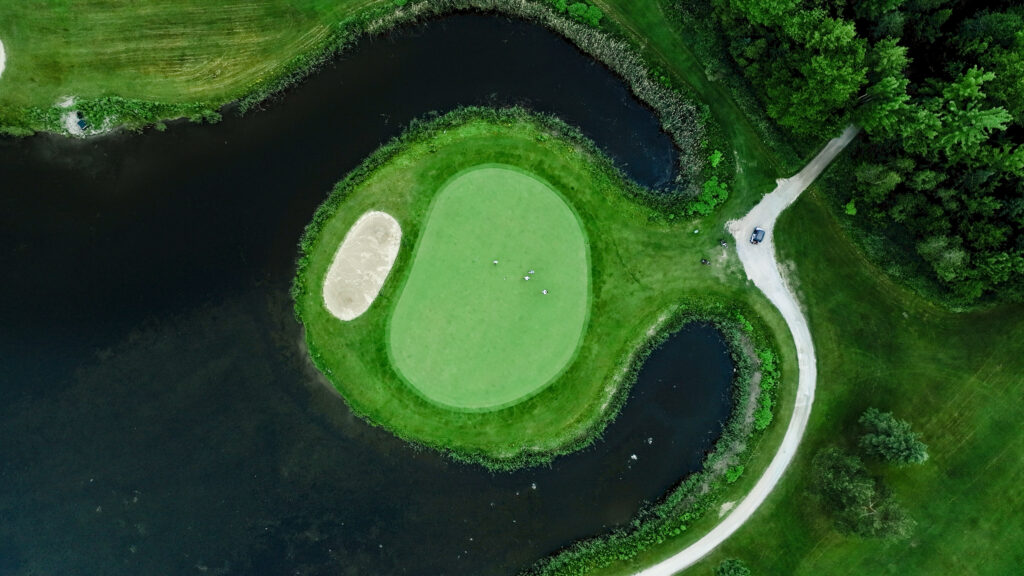 As you can see, distances vary greatly according to temperature. To optimize your choice of club and your playing strategy, consult the weather app on your phone. That way, you'll know what kind of distance you'll be able to reach, and at what angle of attack you'll start your hole.