The evolution of your performance
With summer in full swing, sun and heat are part of the fabric of this time of year. While there's nothing more pleasant than being on a golf course in the sunshine, performance too can be affected by the heat. Many golfers arrive in August and realize that their improvement is losing momentum. This is perfectly normal since we're not machines, but there's nothing to stop us from counteracting this effect. So the start of the season is all about progress, as we often go to the driving range before we play. As the weeks go by, the driving range becomes more deserted, and we focus on our game alone. It's when the shots pile up on the scoreboard that the negative spiral begins, and the slope becomes harder to climb back.
When we notice a decline in our performance, pressing the "reset" button becomes the real challenge. In other words, you have to take the time to review your basic technique and start practicing again. Here are four aspects of the game that are worth working on during your season to improve your performance.
The first place to save (or lose) strokes is on the green. The slightest mistake on the green will have a huge impact on your final score, as the short game is very technical and precise. The length of your stroke is very important when putting. Over time, you may have become accustomed to hitting the ball a certain way, you no longer measure the length of your shot. In this case, you'll notice that the distance after contact is much greater than before contact. To master your putting stroke, it's crucial that your putter head covers the same distance before contact as after. This way, the energy transmitted during contact will be more uniform, so your contact will be cleaner and your stroke more precise.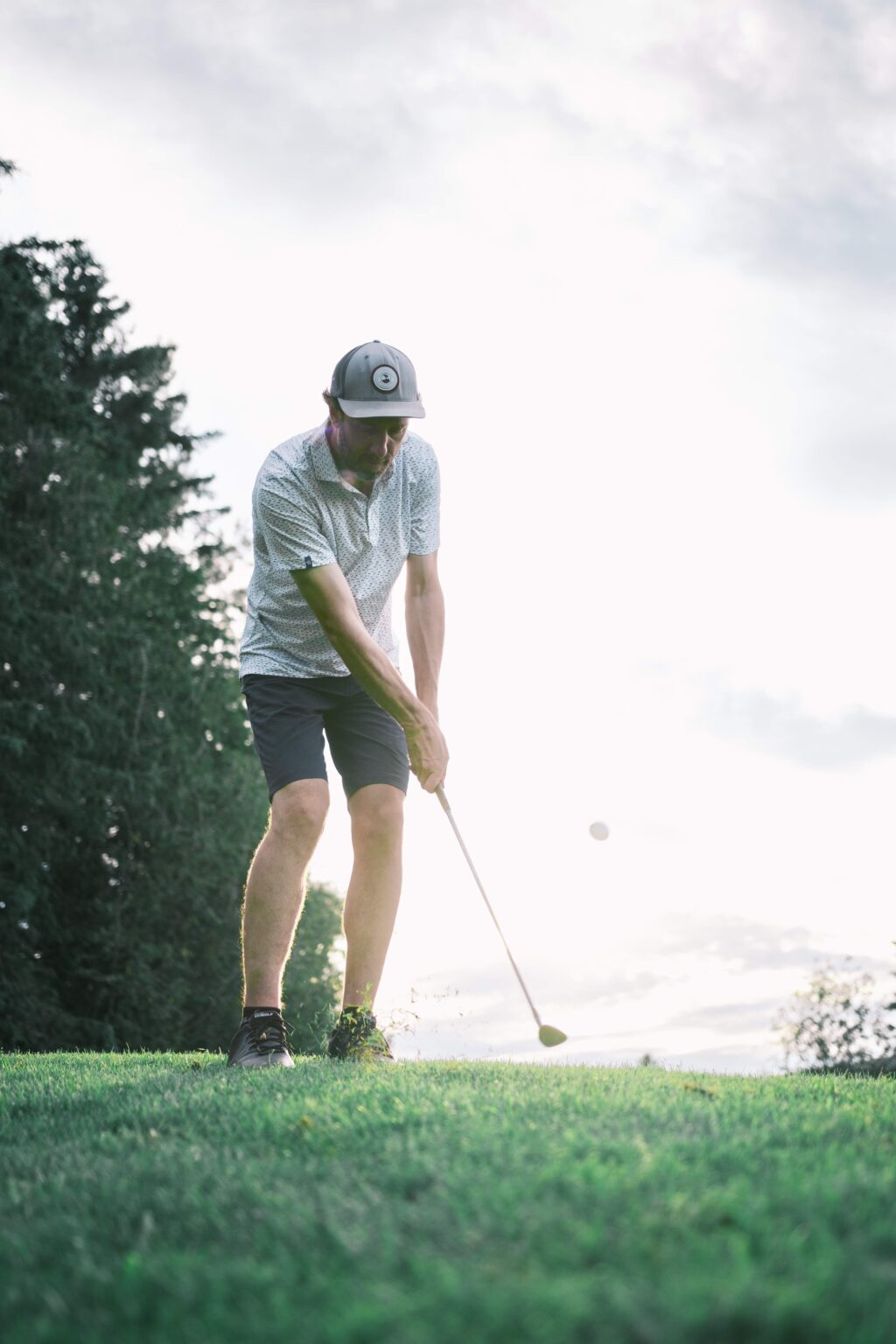 Secondly, short lobbed shots can be problematic, but for a completely different reason. This type of shot offers very little margin for error, which has a major impact on the psychological aspect of the game. When nervousness sets in, you can feel it in your hands, and small mistakes become very costly. Golf is a sport of concentration, but it's also a hugely enjoyable sport, so it's important that the fun factor is part of your game. Take the time to evaluate your shot, take a few practice swings to get comfortable, and, above all, enjoy the moment. You'll notice that you'll be thinking much less about the end result and more about your technique, which will show in your stroke. Similarly, your iron game will also be affected by your state of mind. Take the time to check your distances with everyone on the driving range, and you'll feel much more confident once you're out on the course.
So, a "reset" game can only be beneficial for the rest of your season. Not only will your concentration increase, but you'll also feel more confident about your next shots. Don't hesitate to take a step back and rework your basic technique when you notice that your performance is slipping; you'll notice that your bad bends are easy to undo.