MAJOR INVESTMENT AT THE GOLF AND KICK-OFF TO THE 2023 SEASON
Mansonville, April 24, 2023 – Destination Owl's Head invests more than $500 000 in golf infrastructures to make the customer experience even mor exceptional.
"These investments will allow us to maintain our position as a leader in the golf industry and to offer our customers a unique and global experience," said Katrine Scott, Director of Sales and Marketing.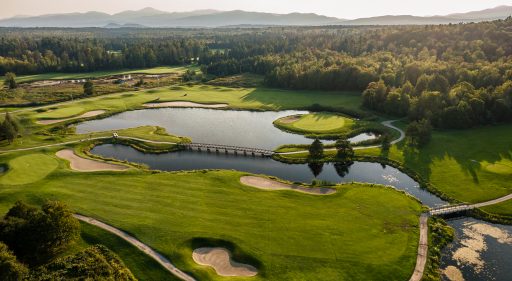 Improvements and works
More than $500,000 will be invested this year at Owl's Head Golf Course to ensure a great season. Development and repair work is underway on the course and at the Club Haus. As of mid-May, visitors will be able to take full advantage of these new improvements.
The terrace of the Club Haus is getting an upgrade: the addition of a pergola and a glass guard will allow you to enjoy a breathtaking view of the course as well as incredible sunsets on the mountains. The addition of a wood floor will enhance the overall look and feel of the terrace.
On the course, the trails on holes 1, 2, 9, 10, and 18 will be paved with recycled asphalt. The work on the trails will be spread out over 3 years. In addition, Destination Owl's Head will proceed with the rehabilitation of the guards as well as some work on the bridge structure. This work is part of a desire to offer a more pleasant experience on the trails.
Late last season, extensive work was done to automate the irrigation system. These modifications will optimize the performance of the system to limit water use while maximizing course conditions.
The sanitary pavilion on the course will be upgraded during the season.
Finally, with the reception of 12 new carts last fall, a total of 65 carts will now be offered.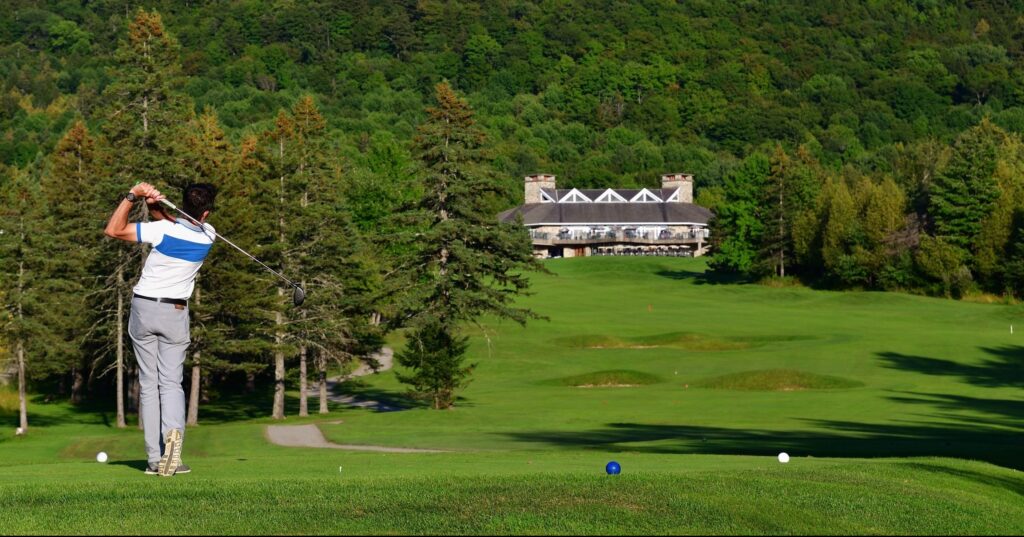 Official opening date
Depending on the weather and the completion of the works, here is the expected opening schedule:
Friday, April 28: opening of holes 1 to 9
Saturday, April 29 and Sunday, April 30: opening of holes 1 to 18
Monday, May 1st to Thursday, May 4: temporary closing of the course to complete works
Friday, May 5: official opening of the golf season.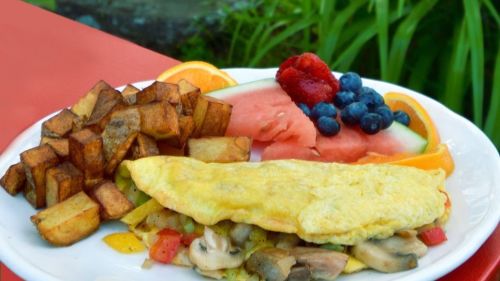 Events
This year, Owl's Head Golf Club will offer a more animated season than ever!
Brunch – A formula loved by all that will be offered on Mother's Day and Father's Day.
BBQ and music – It is a rendezvous for some festive evenings on Wednesdays where BBQ and music on the terrace.
Thematic evenings – A few thematic evenings will be offered during the season. More details will follow very soon.
About Owl's Head
The 5th highest skiable terrain in Quebec, Owl's Head is a four-season resort located in the municipality of Potton Township (Mansonville) in the Eastern Townships region of Quebec, Canada. Situated on a huge playground of over 1300 acres and enjoying two kilometers of shoreline on Lake Memphremagog, Owl's Head offers a wide range of outdoor activities such as skiing (50 trails), snowboarding, golf, hiking and water activities. The destination also offers a wide range of on-site services including lodging with direct access to the ski slopes, restaurants and bars with terraces, a ski chalet and store, a marina and a golf course with a full-service clubhouse. Owl's Head: come play somewhere different!
SOURCES:
Katrine Scott
Directrice ventes et marketing
Destination Owl's Head
1-800-363-3342 poste 150 – Cell : 514 775-4553
k.scott@owlshead.com
Également disponible pour entrevue :
Pierre Bourdages
Président directeur général
Destination Owl's Head